---
ANIMATED BOTTLE JACK EXTRACTION Page
---
Several people (especially Students & Teachers) have expressed an interest in seeing the individual Frames of our Bottle Jack Animation so, here they are, in order...
---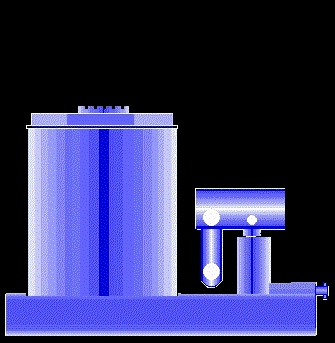 ---
The Components...
---
---
Pumping begins...
---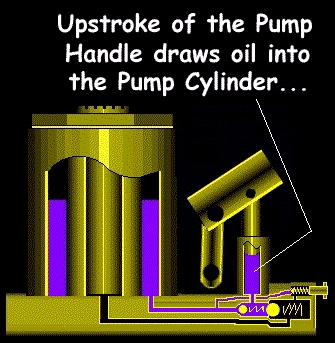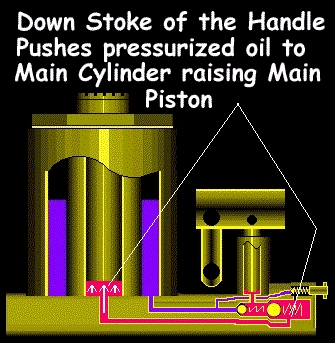 ---
Suction from upstroke of Pump draws oil from Reservoir past Small Check Ball as Large Check Ball is 'sucked' closed.
Reddish Fluid is PRESSURIZED...
On Downstroke of Pump the Pressurized Oil pushes Small Ball closed against its' seat and moves past Large Ball into Main Cylinder where it Pushes out Main Ram Piston with Force.
---
---
RELEASING PRESSURE, LOWERING MAIN PISTON...
---
---
And That's All There Is To It...
---

This page updated by Richard J. Tafilaw, April 17, 2014. Online since March 30, 1996
Consumer Phone Hours:
9:00 AM til 2:00 PM, (Pacific Time) Monday - Friday
Phone # (818) 845-3928
OTTO SERVICE
2014 Burbank Bl.
Burbank, California 91506
©2014 OTTO SERVICE,